San Francisco SPCA Behavior & Training Access Program
To see if you are eligible for subsidized fees, please complete the survey below

We are pleased to offer subsidized fees for behavior and training services at the SF SPCA for eligible clients. Subsidy offered is based on annual household income (combined income of all earners in the household) and family size.
Made possible by a grant from Maddie's Fund® #ThanksToMaddie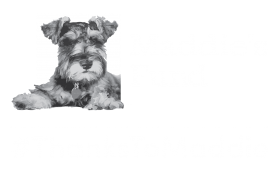 Depending on your training goals, type of behavior issue, and circumstance you have a range of options for help. All services will be offered at our Mission Campus at 201 Alabama Street, CA, 94103.

SF SPCA Behavior Staff will review each approved case and align clients with the service most suitable to their training and behavior needs.
Recipients will have one week from notification of award to schedule their service. Delaying more than one week in booking may require a new application.
Services offered by Behavior & Training
Private sessions are suitable for pets that need to be taught to do something specific (e.g. sit, stay, go to mat, etc.)
Technician Triage
This appointment is for clients who need hands-on guidance as to the best plan of action for their pet. Our technician will recommend next steps - perhaps training, behavior modification or seeing a Veterinary behaviorist for a consultation.
Contact us any time
dogtraining@sfspca.org
415-554-3085
Eligible recipients are limited to participate in one program at a subsidized rate. Any subsequent appointments/classes will be charged at full price.
The San Francisco SPCA is a proud recipient of funding from Maddie's Fund®, helping to achieve a no-kill nation #ThanksToMaddie.
Free Behavior Resources for Everyone